Premium ads
Best Web Development Services
Web Design -

St. thomas mount,

Chennai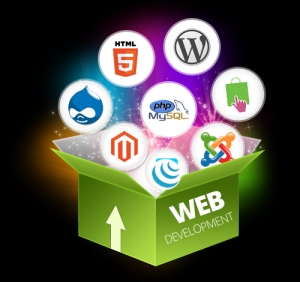 Website development requires quite a lot of functionality to be considered. Without quality logic most website developments are useless. We offer a full range of web solutions and our web development is for businesses, as well as individuals. Our tea
View More
Best Web design company in chennai
Web Design -

Guindy,

Chennai

Concern Infotech is the Web design company With over 15 years of successful experience in web services. In that Company they do excellent services and support in Internet Marketing, E-Commerce Development, Creative Logos, Effective Banners, E-Brochur
View More
Airavath Technologies Pvt., Ltd.,
Web Design -

West mambalam,

Chennai


We offer creative, responsive websites to enlight yuor business in digital world. With our team of dedicated professionals to offer tailored software package applications, practice and serviecs, domain and hosting services. All web application like
View More
E-commerce Solution in Dwarka – Webwrox Technology
Web Design -

Dwarka,

Newdelhi

Webwrox Technology is a leading company for E-commerce Solution in Dwarka Delhi. At Webwrox, we combine our experience and expertise with Ecommerce design and development platforms, shopping campaigns, analytics and hosting to deliver a custom Ecomme
View More
E-Commerce Website Development Strategies For Business
Web Design -

Dwarka,

Newdelhi

For business growth on internet world and quality image of your website on internet, especially for business related to E-Commerce, Just get best of the web development solutions via expert web developers of Qdexi Technology and avail top-notch e-com
View More
Digital marketing company in Hyderabad
Web Design -

Sainikpuri,

Hyderabad

With latest available technologies Digital marketing uses all the marketing efforts that use an electronic device or the internet and these are of different types in this like social media marketing, email marketing, and content marketing etc sunligh
View More
Looking for the Best Logo Design Company in India?
Web Design -

Alipore,

Kolkata

Logo is the principle element if you are aiming to set up an online business. Is that so? Then you should hire the professionals of Hih7 Webtech. It is the best logo design company in India that offer comprehensive services like logo design, graphic
View More
Right Softwarewala
Web Design -

Dharmatala road,

Kolkata

We simplify your journey from idea to execution because we believe in empowering individuals,  teams and business we set high standards of performance, commit to complete freedom of choice  coupled with simplicity and agility in every process. Back
View More
PHP Website Development
Web Design -

Peelamedu,

Coimbatore

In order to establish the business on the Internet, All the companies are using websites so that everyone become aware of their business details. Nowadays In Web Application Industry, PHP programming is mostly used programming language. And to dev
View More
Why Do You Need To Hire Freelance Web Designer?
Web Design -

Chandni chowk,

Newdelhi

If you want to design a website for your company, then you have two options first hire a permanent web designer. Second, hire freelance web designer. Hiring the freelancer has several benefits like quality, speed, consistency, and many more. So, if y
View More