Click to Call Details
Your Customer Will View Your Advertisement and Click on Get a Call Option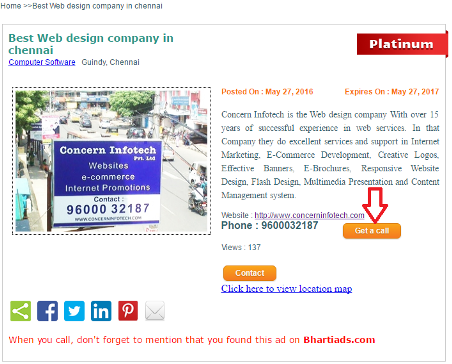 Now a form will be opened, here the customer will enter his contact no. Now you will receive a call from the customer and you can connect directly without any call charges.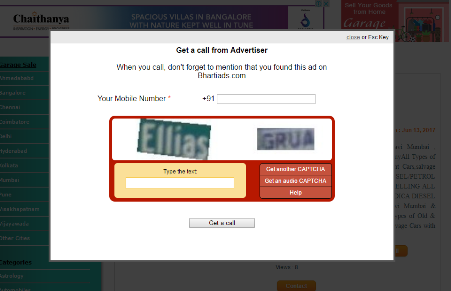 But remember that the customer won't be able to call back to you but you can contact them.
Note: See that your registered contact number should not be registered with NDNC else you won't receive the call.