Premium ads
Flats for Sale in Ambattur
Apartments -

Ambattur,

Chennai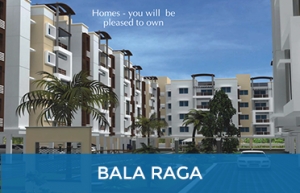 Bala Raga is a budget Flat in Ambattur. Which has access to all Major parts of the city. Flats in Ambattur budget starts from Rs.23 Lakhs. Presenting BALA RAGA, 6 blocks of aesthetically and functionality designed 187 units of 1, 2 and 3 BHK Apartmen
View More
Flats for sale in West Tambaram
Apartments -

Tambaram sanatorium,

Chennai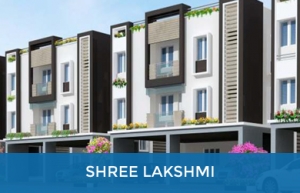 Budget Flat In West Tambaram - Mudichur Shree Lahsmi, a budding blossom in West Tambaram, 44 units of 1&2 BHK apartments loaded with lifestyle amenities to suit different budgets. Situated in a prime residential neighbourhood of Mudichur, just 15
View More
LVR RESIDENCY - Koramangala , 1st Block
Apartments -

Koramangala,

Bangalore

Dear Sir,   ​​ Greetings from LVR builders and developers!!     ​Thanks for your interest in our p ​roject  – "LVR RESIDENCY" @ koramangala     ​​ ​​ ​​
View More
LVR RESIDENCY - Koramangala , 1st Block
Apartments -

Koramangala,

Bangalore

            Dear Sir,   ​​ Greetings from LVR builders and developers!!     ​Thanks for your interest in our p ​roject  – "LVR RESIDENCY" @ koramangala     ​​ &
View More
Tamarind Park 2 BHK Flats in Dhayari, Pune.
Apartments -

Pune cantonment,

Pune

Tamarind Park Phase – I is the largest address where you will not only relive your childhood, but also break away from the monotony of everyday living. At Tamarind Park, you will get just the right space where life is holiday today, tomorrow and alwa
View More
2 BHK Flats in Tamarind Park Dhayari, Pune.
Apartments -

Pune cantonment,

Pune

Amenities: Grand entrance gate Internal roads with block finish Generator backup for common area 24x 7 security services Amphitheatre 2 lifts for each building Landscaped garden Children's play park Jogging Track Seating
View More
LVR RESIDENCY - Koramangala , 1st Block
Apartments -

Koramangala,

Bangalore

    Dear Sir,   ​​ Greetings from LVR builders and developers!!     ​Thanks for your interest in our p ​roject  – "LVR RESIDENCY" @ koramangala     ​​ ​​
View More
1 Bhk Flat In Vile Parle East, Mumbai
Apartments -

Vile parle east,

Mumbai

Vijayraj Residency offers 1 bhk flats in Vile Parle East. Project is close proximity to the railway stations, the highways, entertainment avenues, religious institutions, fitness clubs, the airport, the best educational institutes and more. Contact u
View More
Low Budget Flat , Chawl, Plots And With Cidco Approved At Mi
Apartments -

Mira Road,

Mumbai

Dear all, ANY ONE LOOKING OUT FOR BUYING, SELLING, RENTED OR HEAVY DEPOSIT PLEASE CONTACT US  1BHK 2BHK 3BHK,  BUNGLOWS,  PLOTS AVAILABLE.. LOCATION IN Mira Road and Other Places You Required. BUDGET COST - 15 LACS TO 1 CRORE. READY
View More
Subha essence flats in chandapura
Apartments -

Hosur road,

Bangalore
Dear Sir/Madam,   Greetings from M/S.Subha Builders & Developers!! Thanks for your interest shown in our project – "SUBHA ESSENCE" on HOSUR ROAD @ GPR Layout Chandapura The project is a 1.10-acre integrated
View More