Premium ads
Flats for Sale in Ambattur
Apartments -

Ambattur,

Chennai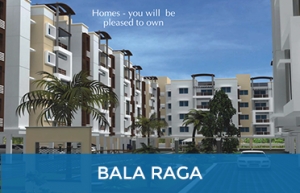 Bala Raga is a budget Flat in Ambattur. Which has access to all Major parts of the city. Flats in Ambattur budget starts from Rs.23 Lakhs. Presenting BALA RAGA, 6 blocks of aesthetically and functionality designed 187 units of 1, 2 and 3 BHK Apartmen
View More
Flats for sale in West Tambaram
Apartments -

Tambaram sanatorium,

Chennai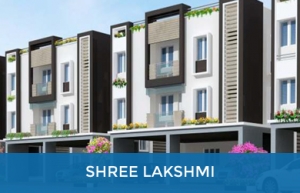 Budget Flat In West Tambaram - Mudichur Shree Lahsmi, a budding blossom in West Tambaram, 44 units of 1&2 BHK apartments loaded with lifestyle amenities to suit different budgets. Situated in a prime residential neighbourhood of Mudichur, just 15
View More
Sai Chandra Residency 1  BHK Flats For Sale At Narhe Ambegao
Apartments -

Ambegaon bk.,

Pune

  Spreading the fragrance of happiness, these homes range from 518-700 sq. ft and provide the perfect opportunity for you to finally own your apartment in Pune. With state-of-the-art amenities and specifications restored, these homes tell the tale
View More
2 & 3 BHK flats for sale. With great features & facilities,
Apartments -

Ambegaon bk.,

Pune

"Manik-Moti", 2 & 3 BHK Lifestyle Apartments and Pent-House in the heart of one of the fastest growing areas of Pune, Katraj .The serene surrounds of Manik-Moti away from the commotion and noise of the city, yet in the city make way to a totall
View More
Sai Chandra Residency 1  BHK Flats For Sale At Narhe Ambegao
Apartments -

Ambegaon bk.,

Pune

  Spreading the fragrance of happiness, these homes range from 518-700 sq. ft and provide the perfect opportunity for you to finally own your apartment in Pune. With state-of-the-art amenities and specifications restored, these homes tell the tale
View More
Find 3 BHK luxury Flats in Panchkula at Prime Location
Apartments -

Entire Chandigarh Area,

Chandigarh

 Book 3 BHK luxury Flats in DLF The Valley Panchkula and get best offers and Prices. DLF the Valley Panchkula at prime location & affordable prices. Dlf Valley is beautiful community inspired by Spanish Architecture and have environment friendly Desi
View More
Suyog Nisarga 2 BHK Flats in Wagholi, Pune.
Apartments -

Ambegaon bk.,

Pune

START YOUR JOURNEY WITH GREENER SIDE OF LIFE… Welcome to Suyog Nisarg – nature's paradise. There's a distinct elegance to this sprawling residence. As you enter an aura of tranquillity engulfs you. As this place is transformed into a beautiful liv
View More
Sai Chandra Residency 2BHK Flats For Sale At Narhe Ambegaon
Apartments -

Ambegaon bk.,

Pune

Spreading the fragrance of happiness, these homes range from 518-700 sq. ft and provide the perfect opportunity for you to finally own your apartment in Pune. With state-of-the-art amenities and specifications restored, these homes tell the tales o
View More
Apartment for sale in KILPAUK
Apartments -

Kilpauk,

Chennai

Presenting Venus Marvel a distinctive constellation of handpicked designer apartments in the most desirable and rewarding location of Kilpauk (Behind Uma Complex). one of the posh and well developed residential localities of Chennai. The place is at
View More
Sai Chandra Residency 1  BHK Flats For Sale At Narhe Ambegao
Apartments -

Ambegaon bk.,

Pune

  Spreading the fragrance of happiness, these homes range from 518-700 sq. ft and provide the perfect opportunity for you to finally own your apartment in Pune. With state-of-the-art amenities and specifications restored, these homes tell the tale
View More